Are You Prepared for a Hurricane?
6/17/2019 (Permalink)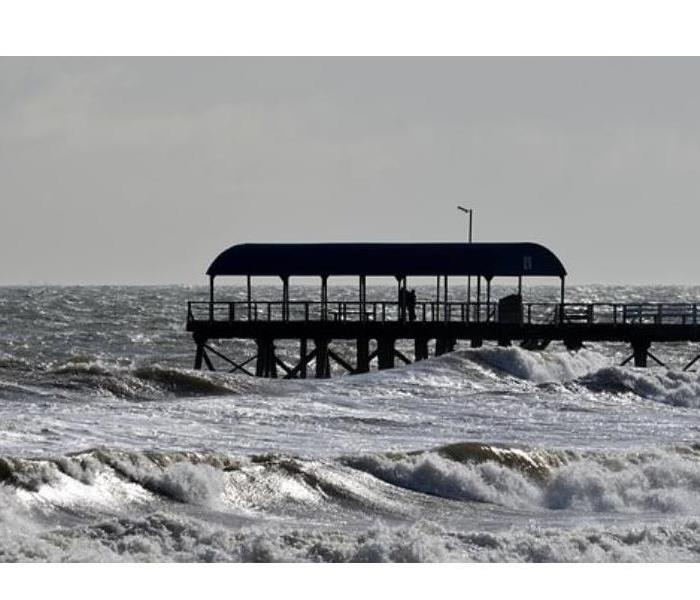 In case you may have missed it, May 5 -11, 2019 was officially National Hurricane Preparedness week, and this month begins the hurricane season, which runs through to the end of November. So NOW is the time to make sure you are prepared!
One important distinction to know is the difference between a hurricane watch and a hurricane warning:
Watch – there is a possibility a hurricane may impact your area within 48 hours, make sure you have your supply kit, evacuation route, and emergency preparedness plan ready to go.
Warning – a hurricane is now expected to hit hard within the next 36 hours. Prepare to evacuate and make sure your loved ones know your plans.
In order to make sure you will be prepared before hurricane season arrives, here's what you should know:
Advance Planning Before Hurricane Season
Here's what you can do now, before the hurricane season starts:
Plan your evacuation route and destination. You may want to come up with several options so you can make adjustments depending on the direction of the storm.
Pack your supplies. Extra clothes, a first aid kit, your medications, copies of your important personal documents, cash, batteries, a flashlight, a phone charger, and bottle of water are good to have on hand.
Communicate your plans. Make sure your friends and family know your plans to minimize any confusion if disaster hits.
Safety Tips for When A Hurricane is About to Hit
When a storm is imminent:
Move any outdoor furniture or items to a secure location and trim any trees or plants that may be dangerous.
Make sure to stay tuned to the latest reports and be ready to leave immediately if there's an evacuation order.
Returning After an Evacuation
After the hurricane, make sure to be safe in coming back home:
When you first enter, don't use electricity, machinery, or matches until you have determined there is no gas leak hazard or any other damage that may pose a risk.
Wear protective clothing.
Be on the lookout for wild animals or other pests who may have been displaced by the storm – they're probably stressed too, which can make an encounter extra dangerous.
Make sure to document any and all damage for your insurance records.
If your home or business is damaged due to a hurricane, you can at least rest assured knowing that SERVPRO of Hackensack / Little Ferry will be here to help. We have the advanced training and specialized equipment necessary to handle any hurricane restoration project large or small. We can even help you work with your insurance company.